About Us
Our Firm
IMH TAX SERVICE, formerly known as "IN MY HOME TAX SERVICE" was founded in January 1975 by John Valko. For 47 years we had been providing quality, personalized financial services to local individuals and small businesses in Southeastern, WI. out of my home office. Thus the former name, "IN MY HOME TAX SERVICE". During the last 47 years we have primarily served the SE Wisconsin areas of Racine, Kenosha and Milwaukee. Due to a recent move, our office has been relocated to Jackson, WI and we have added the communities of Jackson and West Bend to the areas we now offer our services. Our expertise is in small business, personal tax preparation, bookkeeping and payroll services.
We understand that the tax season doesn't end on April 15th and we pride ourselves on being available to our clients year-round. Unlike the other big box stores that disappear after April 15th, we are here for you and available to you year-round.
Our History
When I started out in 1975 I was working out of a very small office in my basement preparing taxes for a few friends and family. Over the last 47 years that all changed as the business experienced significant growth and grew into being a full-time year-round tax, bookkeeping and payroll service. Over the years I have prepared thousands of tax returns and have many hundreds of clients in the SE Wisconsin area, clients in 14 other states and 1 client in Japan. It's through our dedication to high standards and work ethics that we continue to grow and the reason our clients continue to return year after year.
In July 2021, an opportunity arose that we couldn't resist. The opportunity to move to an area closer to our family and grandchildren. That opportunity brought us to West Bend, WI where we moved into our dream home. Since the business had already taken steps to be able to service our clients remotely during 2020 & 2021 due to the Coronavirus pandemic it made perfect sense to make the move at this time. Especially since most of our clients were now sending their tax documents to us through our Private Tax Portal (which I provide to all my clients at no charge), through the USPS, E-Mail, or our secure Fax line.
Our Goal
At IMH TAX SERVICE, our goal is to help our clients lower their tax liabilities by optimizing deductions. Optimizing deductions involves working closely with our clients to fully understand their personal and financial situation and to recognize where there may be opportunities for tax savings. We strive to provide our clients with the information they need to achieve this goal. Understanding that to do this, we must keep current on the everchanging tax laws, we attend many tax seminars and on-line study courses during the off season to obtain the required continuing education credits necessary to maintain our credentials as Registered Tax Return Preparers.
Our dedication to hard work earned us the respect of the business and financial community and in 2020 we received "The Best of Mount Pleasant Award" for the Best Tax Preparation Service. We believe this to be a direct derivative of our solid reputation and responsiveness to our clients. Whether you are a current or a prospective client, you can be assured that all individuals and businesses who choose to work with us will receive competent and timely advise and service. IMH TAX SERVICE is dedicated to meeting these goals with high standards of excellence and professionalism.
Results
We work with you on a personal level to determine the best solutions for your unique needs, then leverage our seasoned expertise to achieve the best possible results. Through the combination of expertise and experience we can assure you that every client receives the close attention they deserve.
Relationships
We strive to be a trusted partner in your success. We offer a full range of professional services at a fair price while providing you with the individual attention that you deserve and we treat all our clients like family.
Relief
Rest assured that when a need arises, we are ready and capable to handle everything for you so you can focus on what matters most to you.
Staff Profiles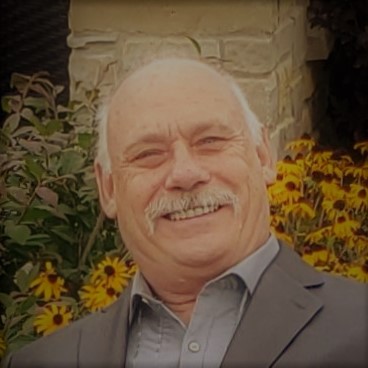 John Valko – Owner/Preparer
Email: john@imhtaxservice.com
Phone: (262) 598-0301
My name is John Valko and I would like to offer you professional tax preparation, bookkeeping and payroll services at a fair and reasonable fee. I have owned and operated IMH TAX SERVICE for 47 years. Until recently, I primarily offered my services in the Racine/Kenosha and Milwaukee areas. As of July 1, 2021 our office has relocated to Jackson, WI and we are offering our services in the Jackson and West Bend areas in addition to our current clients in the Racine, Kenosha and Milwaukee areas. My new office is located at 4466 Highway P, STE 203, Jackson, WI 53037.
---
Sue Valko – Office Administrator
Phone: (262) 598-0301
My wife Sue has worked with me since 2014 and is responsible for all the administrative functions of the office. She does all the scheduling, mailings, outstanding billings and she is also the person that you will most likely be contacted by when I need additional information from you.
---